In December of 2016, Changhong Air-conditioner launched the industry's first artificial intelligence voice air conditioning CHiQ Q2F series, voice chat, artistic Xiaoman waist modeling, innovative dual-wing system, the second generation of aldehyde removal technology, together constitute The value and muscle of CHiQ Q2F. However, Changhong Air Conditioning is not satisfied with this, it wants to build not only a feature-rich ice-cold equipment, but an "air-conditioning steward who understands what you want." Following the introduction of smart air conditioners with "human state perception" technology in 2014, Changhong once again broke the barriers between people and the future world, implanting a smart "head" for air conditioning—you just need simple voice interaction, and you will be able to The scenes of voice-controlled home appliances in science fiction movies are brought into real life.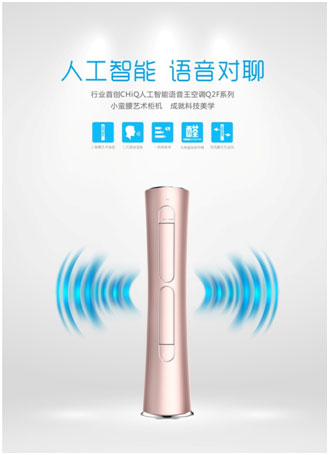 The function is homogenous and the tradition is anxious to be broken
Traditional air conditioners, without exception, are moving toward more energy-saving, more silent, and more constant temperature, but they always ignore the complex application environment of users and the different needs of different groups of air conditioners. In the past, in order to change this situation, Changhong has directly grasped the pain points of users and launched the world's first "Human Body Condition Sensing Air Conditioner"—a vanguard of Kaiken's air-conditioning series can intelligently determine the user's preference for the best based on unique human body state perception technology. The need for comfort is automatically adjusted. But when people need to operate the air conditioner more freely, or when the elderly or children need to make some adjustments to the air conditioner at home, what should they do? "Can't find a remote control", "A lot of functions but I don't know where", etc. The problem has been plagued by users.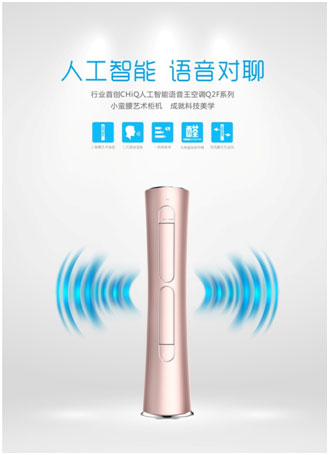 Although many brands have come up with mobile phone APP remote control and WeChat control, as everyone knows, the seemingly squeaky operation mode is nothing more than a deformation of the traditional remote control. It is like a boot scar. Interaction is the source of demand for human use of devices. Obviously adjusting the temperature and changing the wind speed only need one step, but it is time to waste time looking for a remote control everywhere, holding up a mobile phone to open an APP. You do not know whether it is air conditioning control or you control air conditioning. Artificial intelligence, on the other hand, can bring back human interaction to the simplest environment.
Shenzhen Aierbaita Technology Co., Ltd. , https://www.aierbaitavape.com