As early as seven months ago, Zhang Feng, chief engineer of China's Ministry of Industry and Information Technology, and chief engineer Zhang Feng told the media that China officially launched the 5G R&D technology test in 2016, and it is expected to launch 5G commercial in 2020. Zhang Feng introduced the specific deployment of the 5G plan: the basic R&D test will be conducted in 2016-2018, divided into 5G key technology test, 5G technical solution verification and 5G system verification.
The United States wants to occupy the global 5G opportunities. In mid-July 2016, the US Federal Communications Commission (FCC) has discussed the allocation of frequency resources for 5G networks. This will be the first country in the world to allocate spectrum resources for 5G. It is reported that the FCC will allocate three frequency bands of 28 GHz, 37 GHz and 39 GHz for the construction of 5G networks of licensed operators. The US carrier's 5G network test is still in its infancy, and large-scale testing will be conducted next year. The earliest carrier offering 5G commercial will be in 2018.
"SKT's plan for 5G is to deploy five trial networks in 2017, start 5G trial work, and officially commercialize in 2020." South Korea's SKT 5G expert Dr. Haesung told the media. According to Dr. Haesung Park, as the largest operator in Korea, SKT's business includes 3G, 4G and traditional networks, and also includes several major technologies in the mobile field. SKT's goal is to achieve 5G, and launch a 5G trial in Korea, which is expected to be officially tested in 2017 and officially commercialized by 2020.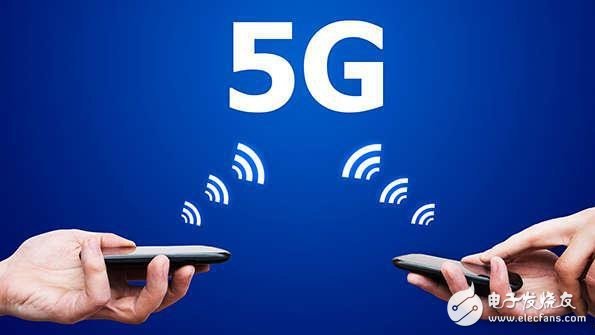 According to Ovum's latest forecast, by the end of 2021, the number of 5G users worldwide will reach 24 million, including mobile and fixed broadband services.
The United States, Japan, China and South Korea will lead
At the end of 2021, North America and Asia will account for more than 40% of the world's 5G subscribers, followed by Europe, accounting for more than 10%, and the Middle East and Africa will occupy the rest.
According to Ovum, by the end of 2021, 5G services will be commercially available in more than 20 markets around the world, covering four major regions of the world. However, the vast majority of 5G users will be concentrated in the United States, Japan, China and South Korea, and major operators in these countries have released timetables for launching 5G services.
Mike Roberts, Ovum Americas Practice Leader, said that until 2021, the main use cases for 5G will focus on enhancing mobile broadband services, but 5G will also support fixed broadband services, especially in the United States. Over time, 5G will support a large number of use cases, including the Internet of Things and mission-critical communications, but Ovum believes that these use cases will not be supported by standardized 5G services until 2021.
Many operators have announced that they will launch their so-called 5G services in 2020, but these are usually not based on 5G-compliant networks and devices, so they are not within Ovum's forecast.
Ovum defines a 5G user as an active connection to a 5G network through a 5G terminal. 5G is further defined as a system based on and conforming to the 3GPP 5G standard, which begins with part of 3GPP Release 15, which is scheduled to be frozen in 2018.


KNB2-63 Miniature Circuit Breaker
KNB2-63 Mini Circuit breakers, also named as the air switch which have a short for arc extinguishing device. It is a switch role, and also is a automatic protection of low-voltage electrical distribution. Its role is equivalent to the combination of switch. Fuse. Thermal Relay and other electrical components. It mainly used for short circuit and overload protection. Generally, According to the poles, mini Circuit breaker can be divided into 1P , 1P+N , 2P, 3P and 4P.
KNB2-63 Miniature Circuit Breaker,Electronics Miniature Circuits Breaker,Automatic Miniature Circuit Breaker,Mini Circuit Breaker
Wenzhou Korlen Electric Appliances Co., Ltd. , https://www.zjmotorstarter.com