Under the background of the Internet of Things boom, wearable devices, smart homes, and car networking have all been pushed to the focus of attention. Various wireless connection technologies are developing rapidly, and related applications are also emerging. At this stage, the rapid development of the Internet of Things is inseparable from the maturity and promotion of wireless communication technology. Our smart life is inseparable from the support of wireless communication technology. In particular, the large number of WIFI/BIE applications provide a lot of convenience for intelligent life. Under this general trend, Electronic Enthusiasts invited senior industry experts to hold the [WIFI/BIE Application Technology Salon], and the audience was very popular. The audience benefited a lot.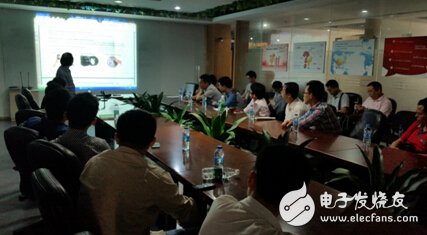 Three mainstream Bluetooth development chips
As a kind of wireless mainstream communication, Bluetooth technology has a good foundation. Bluetooth is supported in almost every mobile phone. It has the natural advantage that other wireless communication technologies do not have. In addition, the low-power Bluetooth communication technology has the characteristics of fast connection speed and low power consumption, and can be directly powered by a button battery, and can realize high-speed transmission in a special environment, and can be applied not only in a wearable device but also in a large amount. It has greatly expanded its market in the fields of health care, sports and fitness, home entertainment and so on.
In the [WIFI/Bluetooth Application Technology Salon], the guest speaker Wu Zhenduo attended as a maker and gave the audience the knowledge of the mainstream Bluetooth development chip protocol stack. He pointed out that "the mainstream Bluetooth chip on the market now has a protocol stack of three." , open protocol stack, semi-open protocol stack, and closed protocol stack.
Open protocol stack, the mainstream has TI, such as CC2540, CC2541, the difference between the two is mainly CC2541 without cc2540 usb device 2.0 peripherals, but added an I2C peripheral, at the same time, CC2540 maximum TX power is 4dBm, and CC2541 Only 0dBm.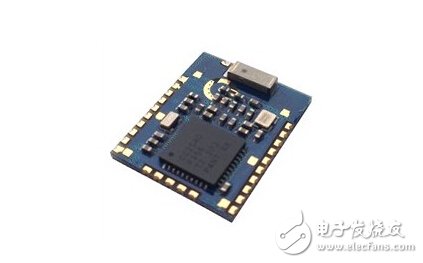 Semi-open protocol stack, represented by NORDIC, such as NRF51822, NRF51822 chip is a single-chip solution supporting multi-protocol, widely used in PC peripherals, Internet TV remote control, sports / fitness / health sensors, toys and automation And other applications.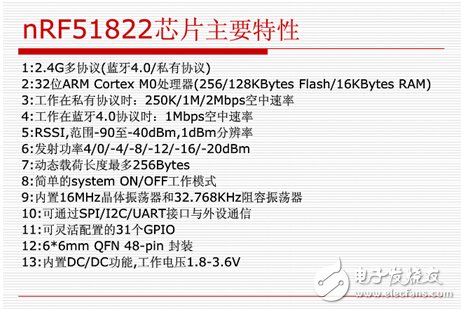 The closed protocol stack, the mainstream has Taiwan Chuangjie, such as S1685S, S1685S is a highly integrated ultra-low power chip, Bluetooth V3.0 + EDR mono headset for RF and baseband chips. The IS1685S consists of an audio processor and a high-performance single codec that supports the A2DP audio transport model protocol. In addition, a power management unit and program ROM / RAM are integrated to reduce the BOM cost of various Bluetooth applications.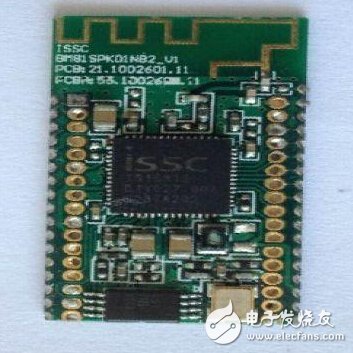 Turn on WIFI power consumption new low mode
When it comes to wireless communication, of course, I can't forget WIFI. It has been fighting against Bluetooth for many years. Of course, it also has a comparative advantage. It has been transmitted quickly, covers a wide range, and has low cost of network deployment. It is widely known in the Asia-Pacific region in 2013. The hotspot occupancy ratio has reached 68.6%, and it is expected to achieve an average compound growth of 15% in the future. At the same time, global wireless network connection terminals will ship more than 139 million in 2013. It is conceivable that the future number of hotspots and network connection terminals will be users. What a good network environment is provided.
The huge network resource environment will greatly improve the overall energy consumption. So how to reduce the power consumption of WIFI power consumption is also a top priority now. [WIFI/Bluetooth Technology Salon Conference], the technology from Xinchida Technology The support engineer, Mr. Danzi, has brought a lower power consumption WIFI solution, the RF-WM-3200.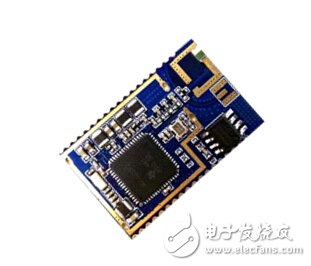 The module uses TI's latest SimpleLink Wi-Fi CC3200 chip design, built-in high-performance ARM Cortex-M4 MCU, and includes a variety of peripherals, such as parallel camera interface, I2S, SD / MMC, UART, SPI, I2C, ADC and GPIO . The module supports the 802.11 b/g/n wireless standard and supports StaTIon, AP and Wi-Fi Direct mode. STR-WF3200B1 module integrated with TCP/IP protocol and application, can be used for IoT applications, such as: home automation, home appliance control, security system, smart energy, internet gateway, industrial control, smart socket/meter metering, wireless audio, wireless Video doorbells, sensor network nodes, and more. In terms of energy consumption, it also shows its unique advantages in low power consumption. (As shown below)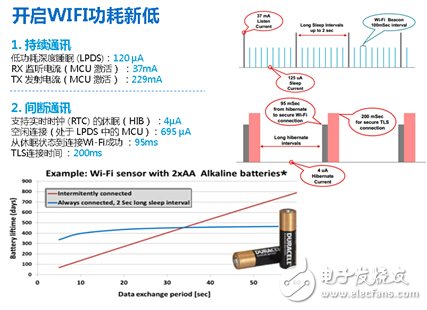 As the "bridge" of the Internet of Things, communication technology is very important in the entire industrial system. The recent hot areas such as wearable devices, mobile payment, car networking, Ethernet, and smart medical care are inseparable from the promotion of communication technology. We are always sensitive enough to seize the opportunity in the competition.

More technical information, the latest topics, and discussion of relevant engineers are all in the [group] questions, topics, and sharing.
2015.2.21 [WIFI/Bluetooth Technology Salon] Speech PPT Click to download (Become a member of the group first!)
An original equipment manufacturer (OEM) is a company that produces parts and equipment that may be marketed by another manufacturer. ... Other-brand parts would be considered aftermarket, such as Champion spark plugs, DieHard batteries, Kinsler fuel injectors, and ... Electronics manufacturing services (EMS); Open-design movement · Open-source hardware · Original design ...
Lightings: Headlamp, Emergency Light, Sloar Flashlight, Search Light, Lanten,Bicycle Light, LED light, Military Flashlight, High-end Flashlight, High Power Flashlight, Bright Flashlight,Solar Street Lights,Miner Lamp etc...
Back-up Power: Robots(Educational Robot,Rescue Robot,Service Robot etc...),Wheelchairs,UPS,Electric Mopping Machine,Vehicle Intelligent Terminal, Fishing Equipment etc...
Medical Devices: Portable EGC monitor,Breathing Machine,Portable Oxygen Making Machine etc...
Portable Devices: GPS,PDA,E-Book, PMP, PSP, Laptop, Walkie-Talkies etc-
Others: Electric Toys, RC Models, Model Aircraft, Mobile Power Supply, Hand Electric Drill, etc-
Odm 48V Solar Batteries,Odm Rechargeable Battery,Odm Lifepo4 Lithium Battery,Odm Lithium Battery
Shenzhen Glida Electronics Co., Ltd. , https://www.szglida.com