: Skilled workers are Canada's most needed immigrants for many years, but at least in the manufacturing industry, more and more jobs are occupied by robots. They can be both Hercules and technical experts at the same time, and never be late, complain or provoke right or wrong. In the not-too-distant past, a skilled worker can become a factory legend with a few hands. Whose welds are now more beautiful than a robot?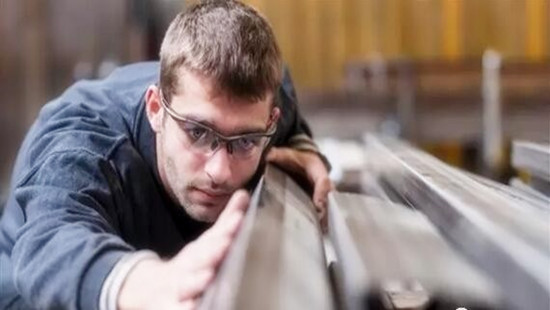 Radio-Canada reporter Janic Tramblay recently visited a factory in Quebec specializing in the production of automobile fuel tanks. Bosque Deschner said that a few years ago they took a big order and had to significantly increase their output in order to meet customer requirements. Each process that used to produce a fuel tank took more than 80 seconds. Now it must increase to 45 seconds. In the past, workers had to work on the workshop one day and they usually had to lift up more than ten kilograms of fuel tank 180 to 200 times. But according to the new production speed, he must lift 480 times. Even if workers can do it, they will increase the risk of work-related injuries. The factory built a robot production line at that time.
They have both strength and technology, and their work attitude is comparable to that of a model worker.
Now visitors to this factory can see the past and future of manufacturing at the same time. A traditional artificial production line continues to produce replacement fuel tanks for used cars. There are more than a dozen workers per shift. A robot production line that costs 10 million Canadian dollars in the factory produces steel tanks for hybrid vehicles. More than a dozen robots package all the processes: cutting, grinding, drilling, welding, and even quality inspection. The main task of humans on this production line is to make them "assistants."
1 2 Next>
52V 75W/120W POE Switch Power supply for POE injector, high voltage 52 volt 75W/120W power supply
52V 75/ 120W power supply
For POE injector, POE switch, to power IP camera, IP phone, Access point, powered over ethernet.
Features:
Input voltage range: AC 110V ~ 240V 47-63Hz
Rated output rating: Load regulation: 3-48v±5% 48W Max.
Output no-load voltage: 105% output voltage Max(Nom.)
Inrush current (Cold): 80A Max.
Protection: OCP/ OVP/ SCP
Dielectric strength: Input – Output 3.0 KV for 1 minute
Insulation resistance: 500VDC 50MΩ Mini
Efficiency: 90% Normally @ rated load
Ripple & Noise: 1% output voltage Max.
Line regulation: ±1%
Hold up time: 3ms
Temperature rise: 95 °C Max. @ rated load / Class B
Application:
IP Camera, IP phone, WIFI Access Point 802.3 af/at
POE Switch,POE Switches Puzzle,POE Switches 4 Port,POE Switches For Sale
Guangdong Steady Technology Co.LTD , https://www.steadysmps.com